February 12–15, 2016
Renaissance St. Croix
St. Croix, U.S. Virgin Islands
2016 Meeting Information
Meeting registrations, hotel reservations, and requests to speak are all due by December 11, 2015.
Reserve your room at the Renaissance St. Croix
Conference rates are offered 3 days pre and 3 days post conference, subject to availability; reserve early if interested. All rooms are appointed with one king bed and one pullout sofa. Double occupancy rates, per night, are as follows: Island View – $219.00, Deluxe Ocean View – $239.00, and Deluxe Beach Front – $279.00. Rates increase by $10 per each additional occupant over the age of 18 and are subject to applicable taxes and fees, currently 22.5%.
Request to speak
Send the title of your presentation to conference coordinator Jacob Burks. Presentations should be no longer than 10 minutes, followed by a few minutes for discussion.
Additional 2016 Mark Wilson Conference information:
2016 Invited Speakers
"How Bacteria Sense Surfaces"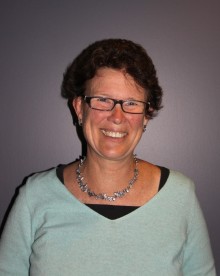 Caroline "Carrie" Harwood, PhD
Gerald and Lyn Grinstein Endowed Professor in Microbiology
School of Medicine, University of Washington
Dr. Harwood received her PhD in Microbiology from the University of Massachusetts, Amherst in 1982 and was a postdoctoral fellow at Yale University and a research scientist at Cornell University. She joined the faculty of the University of Iowa in 1988 and then moved to the University of Washington in 2005, where she is the Gerald and Lyn Grinstein Professor of Microbiology in the School of Medicine. She also serves as an Associate Vice-Provost for research at the University of Washington.
Nationally, she serves on numerous committees for the American Society of Microbiology, was an editor of the journal Applied and Environmental Microbiology from 1995-2005 and Director of the summer course in Microbial Diversity at the Marine Biological Laboratory (MBL) from 2000-2003. She recently served as a trustee of the MBL and is now on the Scientific Advisory Board of the Howard Hughes Medical Institute.
Dr. Harwood maintains an active research and teaching program focused on fundamental questions in bacterial physiology including how bacteria sense surfaces, how bacteria survive long-term starvation and biofuel production by bacteria. She is the recipient of the Proctor and Gamble Award in Applied and Environmental Microbiology. She is also an Elected Fellow of the Washington State Academy of Sciences, the American Academy of Microbiology and the American Association for the Advancement of Science. She was elected to the National Academy of Sciences in 2009.
"Molecular Clocks"
Garret A. Fitzgerald, MD, FRS
Professor of Medicine and Pharmacology
Perelman School of Medicine, University of Pennsylvania
Dr. Garret FitzGerald is the McNeil Professor in Translational Medicine and Therapeutics at the University of Pennsylvania in Philadelphia, where he chairs the Department of Pharmacology and directs the Institute for Translational Medicine and Therapeutics.  Dr. FitzGerald's research has been characterized by an integrative approach to elucidating the mechanisms of drug action, drawing on work in cells, model organisms and humans. His work contributed substantially to the development of low-dose aspirin for cardioprotection. FitzGerald's group was the first to predict and then mechanistically explain the cardiovascular hazard from NSAIDs. He has also discovered many products of lipid peroxidation and established their utility as indices of oxidant stress in vivo. His laboratory was the first to discover a molecular clock in the cardiovascular system and has studied the importance of peripheral clocks in the regulation of cardiovascular and metabolic function. Dr. FitzGerald has received the Boyle, Coakley, Harvey and St. Patrick's Day medals, the Lucian, Scheele and Hunter Awards and the Cameron, Taylor, Herz, Lefoulon-Delalande, and Schottstein Prizes. He is a member of the Institute of Medicine and a Fellow of the American Academy of the Arts and Sciences and of the Royal Society.
About the Oral Immunology/Microbiology Research Group
The Oral Immunology/Microbiology Research Group (OIMRG) had its first meeting in 1991. It was founded as a means of promoting intimate, collegial interaction and collaboration among researchers interested in the immunology and microbiology of the oral cavity, particularly as related to oral diseases (dental caries and periodontal disease). The OIMRG is currently comprised of 183 investigators representing forty-eight universities, research centers, and commercial organizations in the U.S. and abroad.
The OIMRG convenes annually for a meeting that consists of three scientific sessions, each focusing on a distinct area of oral immunology and microbiology. It is primarily, but not exclusively, through the annual meeting that the objectives of the OIMRG are achieved. These objectives include the following:
To foster interaction and collaboration among scientists interested in oral immunology and microbiology;
To promote information exchange and collaboration between academicians and their colleagues in the private sector who are engaged in basic and clinical studies pertaining to oral health and disease;
To provide a forum through which new independent investigators establish contact with representatives of federal and non-federal agencies which may be potential sources of funding for future studies.
About the Annual Meeting
The Annual Meeting of the Oral Immunology/Microbiology Research Group is also known as the Mark Wilson Conference in honor of its founder, Mark Wilson, PhD, 1950–2000. In keeping with Mark's original plan, the meeting is held over a long weekend during late January or early February. The 26th annual meeting is scheduled for February 12–15, 2016 at the St. Croix Renaissance Carambola Beach Resort & Spa, St. Croix, U.S. Virgin Islands.
The scientific sessions run from 8:00 a.m.–12:00 p.m. Saturday, Sunday, and Monday. This year's topics are:
Saturday: Emerging Areas in Translational Oral Medicine
Sunday: Cross-talk between the Host and the Oral Microbiota
Monday: Pathogenic Strategies of Oral Microbiota
Sessions begin with a keynote address by an invited lecturer. Small group break out sessions for continuing scientific discussions from the morning are held in the afternoons.
The meeting starts on Friday evening with a reception, breakfast is served prior to each session, and a dinner banquet is held on Sunday evening. All planned meals (reception, three breakfasts, and dinner banquet) are included in the registration fee and registered participants are welcome to bring one companion to each meal. Additional companions are welcome at an additional charge, which must be paid at the time of registration.
Meeting director: Ann Progulske-Fox, PhD