The deadline for registrations, room reservations and requests to speak is December 6, 2019!
InterContinental San Juan group room rates for MWC participants:
| Room | Single/Double Rate |
| --- | --- |
| 1 King Bed Superior Laguna View | $279.00 |
| 2 Double Beds Standard City View | $279.00 |
| 1 King Bed Deluxe Garden View | $309.00 |
| 1 King Bed Ocean View Room | $339.00 |
REGARDING HOTEL ROOMS, PLEASE READ COMPLETELY:
IMPORTANT: BECAUSE THE INTERCONTINENTAL SAN JUAN MUST ADHERE TO THE INTERCONTINENTAL CORPORATE FORMAT FOR THEIR RESERVATIONS PAGE, AS YOU SET UP YOUR RESERVATION IT WILL APPEAR THAT YOU ARE BEING CHARGED AN 18% RESORT FEE, AN ADDITIONAL 10.62% TAX AND A SELF-PARKING RATE OF $20 PER DAY. HOWEVER, YOUR FINAL BILL WILL NOT REFLECT THESE CHARGES. YOU WILL ONLY PAY AS OUTLINED BELOW IN THE SPECIAL CONCESSIONS THE HOTEL HAS CONTRACTED FOR OUR GROUP.
Special concessions for MWC participants – The InterContinental San Juan (ICSJ) has contractually agreed to the following concessions for MWC participants:
1) no resort fee 2) 9% state and local taxes calculated on the base room rate 3) the charge for a third adult in a room will be $40.00 per person per night plus 9% tax with no additional charge for children under 18 occupying the same room as their parents 4) 1-time (covers in/out) porterage fee of $4.50 per person according to state law whether you use it or not so let the bellman assist you and offer an additional gratuity if you feel it's warranted 5) housekeeping fee of $1.00 per person, per day and 5) special self-parking rate of $10.00 per day, if used. For a full refund, the hotel requires notice of cancellation 72 hours prior to arrival date.
Other available room types include Junior Suite for $379, Club Room for $429 and Executive Suite for $850 per night. If you are interested in any of these upgraded room types send an email to Jacob Burks.
Additional 2020 MWC information:
2020 MWC Invited Speakers
"Oral meta-transcriptome analyses of host:bacterial interactions"

Mike Curtis, BSc, PhD, FDSRCS, FMedSci

King's College London, UK

Professor of Microbiology

Executive Dean of the Faculty of Dentistry, Oral & Craniofacial Sciences
Currently Dr. Curtis' research is centered on 1) the genetic and biochemical analysis of the determinants of microbial pathogenesis 2) cell surface polysaccharides and lipid structure and function in pathogenesis 3) the influence of the commensal microbiome on the development of periodontal disease and 4) the role of oral and gut microbial dysbiosis on systemic health. He has significant research collaborations with international groups including leaders in oral microbiology/immunology and holds joint NIH awards with his collaborators. Throughout his research career he has maintained frequent contact with industry including Unilever and Colgate for oral health related projects and a range of biotechnology small and medium-sized enterprises (SMEs) for molecular microbiology research.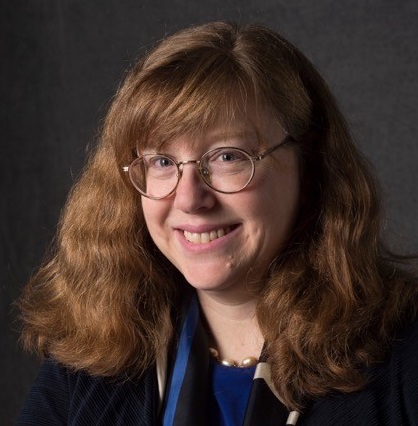 "Straight from the mouse's mouth: IL-17 in oral candidiasis and beyond"
Sarah Gaffen, PhD
University of Pittsburgh
Gerald P. Rodnan Professor
Division of Rheumatology & Clinical Immunology
Director, Basic Rheumatology Research
Dr. Gaffen directs a research program focused on the IL-17 superfamily of cytokine receptors. IL-17 and its receptors are unique in structure and sequence from other cytokines, and Dr. Gaffen's lab was among the first to study signaling mechanisms mediated by this novel family of cytokines. Dr. Gaffen's group demonstrated that IL-17 is critical for immunity to oral mucosal infection with the commensal fungus Candida albicans. IL-17 also drives autoimmune pathology in many settings, which is another focus of her lab. Treatment of autoimmune diseases has been revolutionized by "biologic" drugs that neutralize cytokines. Emerging drugs target the Th17/IL-17 pathway, and Dr. Gaffen's work also focuses on the consequences of anti-cytokine therapy on susceptibility to infections.
About the Oral Immunology/Microbiology Research Group
The Oral Immunology/Microbiology Research Group is currently comprised of 183 investigators representing forty-eight universities, research centers, and commercial organizations in the U.S. and abroad. The group had its first meeting in 1991 and has met consecutively each year to date. It is primarily, but not exclusively, through the annual meeting that the mission of the OIMRG is achieved. This meeting, which was designed to facilitate in-depth discussions by more established investigators, is built around topical areas encompassing host responses to oral bacteria, pathogenic mechanisms, and studies of host-derived factors and host-genetics, and is guided by the following objectives:
To foster interaction and collaboration among scientists interested in oral immunology and microbiology
To promote information exchange and collaboration between academicians and their colleagues, including those working in industry
To provide a forum through which new investigators can begin to network with more established investigators
These principles have remained constant and virtually all participants who have been invited to this meeting, including outside speakers, remark on its uniqueness, because of both its small size and intimate nature, permitting interchange by senior investigators in a way that is unique and unparalleled. Group members are able to interact in a congenial atmosphere which helps minimize barriers to information exchange. This informal atmosphere encourages discussions during the day and well into the evenings and is responsible for many, many scientific collaborations over the years, not to mention lasting friendships.
Another notable quality of the conference is the distinguished outside speakers this meeting is able to attract. Speakers have included Nobel Prize awardees, a Shaw Prize winner (the Asian equivalent of the Nobel), and several members of the National Academy of Science during the past 10 years. Because of the "personality" of this meeting, several of the outside speakers have chosen to continue to attend the conference in future years as attendees themselves even though the oral cavity is not the focus of their research.
Meeting Logistics
The Annual Meeting of the Oral Immunology/Microbiology Research Group (OIMRG) is also known as The Mark Wilson Conference, named in honor of its founder, Mark Wilson, PhD, 1950–2000. In keeping with Mark's original concept, the meeting is held over a long weekend during late January or early February and consists of three scientific sessions, each focusing on a distinct area of oral immunology and microbiology.
The scientific sessions run from 8:00 a.m.–12:00 p.m. Saturday, Sunday, and Monday. This year's topics are:
Saturday: Pathogenic Strategies of Oral Microbiota & Host Response
Sunday: Emerging Areas in Translational Oral Medicine, Microbiomes
Monday: Molecular Interactions of Oral Microbiota
Sessions begin with a keynote address by an invited speaker. Small group breakout sessions for continuing scientific discussions from the morning are held in the afternoons.
The meeting starts on Friday evening with a reception, breakfast is served prior to each session, and a dinner banquet is held on Sunday evening. All group meals/special events (reception, three breakfasts, and dinner banquet) are included in the registration fee and to further maintain Mark's original meeting concept, registered participants are welcome to bring one complimentary companion to each meal. Additional companions are welcome at an additional charge, which must be paid at the time of registration.
Sponsors
The Oral Immunology/Microbiology Research Group is fortunate to have relationships with corporations, research centers, universities and individuals that have played a large part in sustaining the Mark Wilson Conference through their participation and financial support. Our sponsors' patronage is vital to maintaining the overarching concepts of the meeting and assists the organizers with upholding the value it provides to the oral health research community. Current sponsors of the 2020 meeting are: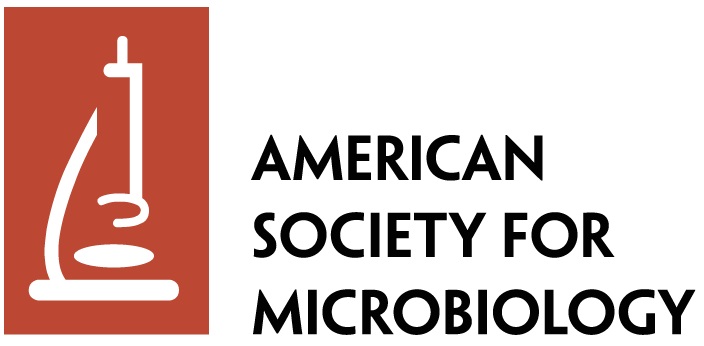 For information on supporting the Mark Wilson Conference, please contact the conference coordinator, Jacob Burks.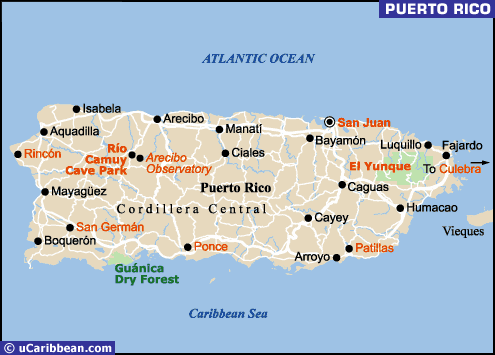 San Juan is located on the coast between north central and north eastern PR.
The InterContinental San Juan is located to the east of SJ on Isla Verde Beach in Carolina, PR.