The 2021 Mark Wilson Conference will be held virtually, February 10 & 11.
Please visit our new 2021 MWC website!
2021 MWC information:
Invited Speakers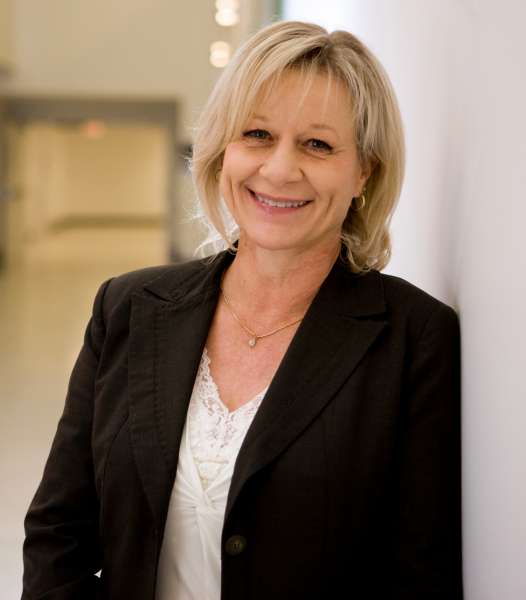 "Development of DNABII protein-targeted therapeutic and prevention approaches for biofilm diseases"

Lauren O. Bakaletz, PhD

The Ohio State University

College of Medicine Distinguished Professor, Departments of Pediatrics and of Otolaryngology

Director, Center for Microbial Pathogenesis at The Abigail Wexner Research Inst.
---
Dr. Bakaletz studies the molecular mechanisms that underlie polymicrobial infections of the respiratory tract, including otitis media (ear infections), chronic rhinosinusitis and exacerbations of both COPD and cystic fibrosis. She also has a long-standing interest in the design and testing of vaccine candidates for the prevention and/or resolution of otitis media and the worsening of COPD, including the development of a method to immunize against ear infections by simply placing a 'band-aid' onto the skin just behind the ear. In addition, her laboratory has a complementary program to study the pathogenesis, prevention and treatment of diseases wherein biofilms contribute significantly to the disease course.
---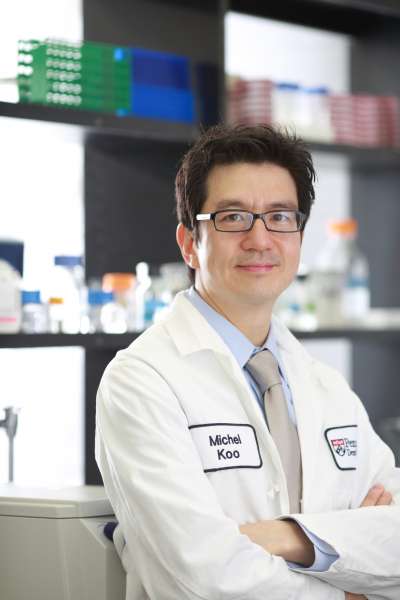 "Spatial design of polymicrobial communities: the 'form and function' of oral biofilms"
Hyun "Michel" Koo, PhD
University of Pennsylvania
Professor of Orthodontics
Divisions of Pediatric Dentistry & Community of Oral Health
Director, Penn Center for Innovation and Precision Dentistry
---
Dr. Koo's work focuses on understanding how biofilms cause oral infectious diseases and seeking new therapeutic strategies by fostering cross-disciplinary collaborations. He also adapted many of the principles governing cell and developmental biology, especially cell-matrix interactions, to study the biofilm assembly process. His group has employed engineering and computational approaches to study polymicrobial interactions within biofilms at multiple spatiotemporal scales and has applied nanotechnology to develop pH-responsive catalytic nanoparticles for targeted pathogen killing and biofilm degradation. Using robotics and nanostructures, he and his collaborators developed the first antibiofilm microrobots capable of automated and localized biofilm removal with micron-scale precision. His group is currently developing new devices to study and treat biofilms using large-scale data integration and automation.
About the Oral Immunology/Microbiology Research Group
The Oral Immunology/Microbiology Research Group is currently comprised of 183 investigators representing forty-eight universities, research centers, and commercial organizations in the U.S. and abroad. The group had its first meeting in 1991 and has met consecutively each year to date. It is primarily, but not exclusively, through the annual meeting that the mission of the OIMRG is achieved. This meeting, which was designed to facilitate in-depth discussions by more established investigators, is built around topical areas encompassing host responses to oral bacteria, pathogenic mechanisms, and studies of host-derived factors and host-genetics, and is guided by the following objectives:
To foster interaction and collaboration among scientists interested in oral immunology and microbiology
To promote information exchange and collaboration between academicians and their colleagues, including those working in industry
To provide a forum through which new investigators can begin to network with more established investigators
These principles have remained constant and virtually all participants who have been invited to this meeting, including outside speakers, remark on its uniqueness, because of both its small size and intimate nature, permitting interchange by senior investigators in a way that is unique and unparalleled. Group members are able to interact in a congenial atmosphere which helps minimize barriers to information exchange. This informal atmosphere encourages discussions during the day and well into the evenings and is responsible for many, many scientific collaborations over the years, not to mention lasting friendships.
Another notable quality of the conference is the distinguished outside speakers this meeting is able to attract. Speakers have included Nobel Prize awardees, a Shaw Prize winner (the Asian equivalent of the Nobel), and several members of the National Academy of Science during the past 10 years. Because of the "personality" of this meeting, several of the outside speakers have chosen to continue to attend the conference in future years as attendees themselves even though the oral cavity is not the focus of their research.
Sponsors
The Oral Immunology/Microbiology Research Group is fortunate to have relationships with corporations, research centers, universities and individuals that have played a large part in sustaining the Mark Wilson Conference through their participation and financial support. Our sponsors' patronage is vital to maintaining the overarching concepts of the meeting and assists the organizers with upholding the value it provides to the oral health research community. Current sponsors of the 2020 meeting are:



For information on supporting the Mark Wilson Conference, please contact the conference coordinator, Jacob Burks.