29th Annual Meeting of the Oral Immunology/Microbiology Research Group
February 8-11, 2019
Hawks Cay Resort
Duck Key, Florida
2019 Meeting Information
2019 Invited Speakers
"How terrestrialization of animals led to the birth of the enterococci and streptococci"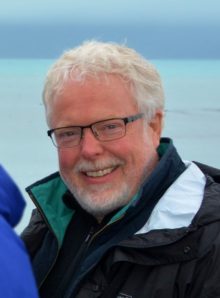 Michael M. Gilmore, PhD
Harvard Medical School
Dean's Endowed Professor in the School of Medicine
Sir William Osler Professor
Director, Infectious Disease Institute
Currently the Sir William Osler Professor of Ophthalmology, and Microbiology and Immunobiology, Harvard Medical School, Dr. Gilmore serves on the steering committees of the Harvard Microbial Sciences Initiative, and the Infectious Disease Initiative of the Broad Institute. As Principal Investigator of the Harvard-wide Program on Antibiotic Resistance, his research focuses on the evolution and development of multidrug resistant strains of enterococci, staphylococci, and streptococci, and the development of new therapeutic approaches. He currently serves as chair of the US National Institutes of Health (NIH) blue ribbon panel for the Antimicrobial Resistance Diagnostic Challenge. He is past chair of the NIH Bacterial Pathogenesis Study Section, the Gordon Conference on Microbial Adhesion and Signal Transduction, American Society for Microbiology (ASM) Division D, and the Association for Research in Vision and Ophthalmology (ARVO) IM Section. Dr. Gilmore is founder of the international ASM Conference on Enterococci series, and the Boston Area Antibiotic Resistance Network. He started his academic career in 1984 at the University of Oklahoma Health Sciences Center, and rose through the ranks to Vice President for Research. He also held the MG McCool professorship and was awarded the George Lynn Cross research chair. In 2004 he moved to Harvard Medical School as President and CEO of the Schepens Eye Research Institute, Marie and DeWalt Ankeny Director of Research and CL Schepens Professor of Ophthalmology. In 2010, he moved his laboratories to their current location on the Massachusetts General Hospital campus of Harvard Medical School, in the Massachusetts Eye and Ear Infirmary. He has published over 180 peer reviewed manuscripts in Cell, Nature, Science, PNAS and other leading journals. He continues to serve on numerous advisory boards and committees for public and private organizations, focused on drug discovery, antibiotic resistance, and bacterial pathogenesis.
"Friends and foes-Molecular interactions between bacteria and fungi"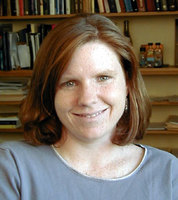 Deborah A. Hogan, PhD
Geisel School of Medicine at Dartmouth
Professor of Microbiology and Immunology
Dr. Hogan is a Professor of Microbiology and Immunology at the Geisel School of Medicine at Dartmouth. Her research program focuses on single species and mixed species infections caused by Pseudomonas aeruginosa and Candida albicans and other Candida species. Her research aims to understand when and how microbial cells influence each other in the context of a host. With a background in microbial ecology from Michigan State University, experience at Parke-Davis Pharmaceuticals in proteomics, and post-doctoral work at Harvard Medical School in molecular genetics, Dr. Hogan applies transcriptomics, metabolomics, proteomics, and microbiome profiling approaches as well as experimental genetics and biochemical studies to the study of microbe-host and microbe-microbe interactions. As the Associate Director for the Biomolecular Targeting Center for Biomedical Research Excellence and co-director of the Translational Research Core, Dr. Hogan is involved in programs to increase the development of new therapies and therapeutic targets through the combination of basic science and translational research approaches.
About the Oral Immunology/Microbiology Research Group
The Oral Immunology/Microbiology Research Group is currently comprised of 183 investigators representing forty-eight universities, research centers, and commercial organizations in the U.S. and abroad. The group had its first meeting in 1991 and has met consecutively each year to date. It is primarily, but not exclusively, through the annual meeting that the mission of the OIMRG is achieved. This meeting, which was designed to facilitate in-depth discussions by more established investigators, is built around topical areas encompassing host responses to oral bacteria, pathogenic mechanisms, and studies of host-derived factors and host-genetics, and is guided by the following objectives:
To foster interaction and collaboration among scientists interested in oral immunology and microbiology
To promote information exchange and collaboration between academicians and their colleagues, including those working in industry
To provide a forum through which new investigators can begin to network with more established investigators
These principles have remained constant and virtually all participants who have been invited to this meeting, including outside speakers, remark on its uniqueness, because of both its small size and intimate nature, permitting interchange by senior investigators in a way that is unique and unparalleled. Group members are able to interact in a congenial atmosphere which helps minimize barriers to information exchange. This informal atmosphere encourages discussions during the day and well into the evenings and is responsible for many, many scientific collaborations over the years, not to mention lasting friendships.
Another notable quality of the conference is the distinguished outside speakers this meeting is able to attract. Speakers have included Nobel Prize awardees, a Shaw Prize winner (the Asian equivalent of the Nobel), and several members of the National Academy of Science during the past 10 years. Because of the "personality" of this meeting, several of the outside speakers have chosen to continue to attend the conference in future years as attendees themselves even though the oral cavity is not the focus of their research.
Meeting Logistics
The Annual Meeting of the Oral Immunology/Microbiology Research Group (OIMRG) is also known as The Mark Wilson Conference, named in honor of its founder, Mark Wilson, PhD, 1950–2000. In keeping with Mark's original concept, the meeting is held over a long weekend during late January or early February and consists of three scientific sessions, each focusing on a distinct area of oral immunology and microbiology.
The scientific sessions run from 8:00 a.m.–12:00 p.m. Saturday, Sunday, and Monday. This year's topics are:
Saturday: Emerging Areas in Translational Oral Medicine
Sunday: Cross-talk between the Host and the Oral Microbiota
Monday: Pathogenic Strategies of Oral Microbiota
Sessions begin with a keynote address by an invited speaker. Small group breakout sessions for continuing scientific discussions from the morning are held in the afternoons.
The meeting starts on Friday evening with a reception, breakfast is served prior to each session, and a dinner banquet is held on Sunday evening. All group meals/special events (reception, three breakfasts, and dinner banquet) are included in the registration fee and to further maintain Mark's original meeting concept, registered participants are welcome to bring one companion to each meal. Additional companions are welcome at an additional charge, which must be paid at the time of registration.
Sponsors
The Oral Immunology/Microbiology Research Group is fortunate to have relationships with corporations, centers, universities and individuals that have played a large part in sustaining the Mark Wilson Conference through their participation and financial support. Our sponsors' patronage is vital to maintaining the overarching concepts of the meeting and assists the organizers with upholding the value it provides to the oral health research community. Currently, this year's sponsors are Johnson & Johnson and the LSU Center of Excellence in Oral and Craniofacial Biology.
For information on supporting the Mark Wilson Conference, please contact the conference coordinator, Jacob Burks.